i have been meaning to post a bunch of stuff i wanted to share from august.
i have been doing a song of the week on my twitter account (which you can see to the right.
most recently we featured french old guard rocker eddy mitchell with a slightly otis take on dylan...
*************************************************************************************
the masters do the master
**************************************************************************************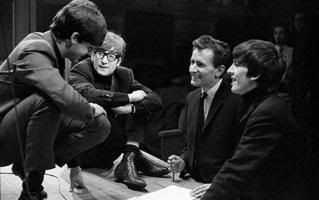 adios to a great british radio man, bernie andrews
click
here
***************************************************************************************
Also I had a bit on me on NPR...you can hear it below:
***************************************************************************************
Last but not least...there were a couple pieces on me in the press:
Washington Post -
click here
Globe and Mail -
click here