Harvey Kubernik appears on pgs 140-44 and 250-51 of the second part of my autobiographies, 2STONED. He does so because in 2000 i was sitting with mr. and mrs. Lou Adler (Page my dear) in the Hollywood Bowl. we were awaiting the only (as opposed to lonely) Beach Boy, Brian Wilson to waltz us through the very first performance of "Pet Sounds." this performance was with the
Wondermints
, baton waver Van Dyke Parks and a 60 piece orchestra.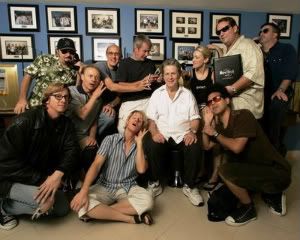 it was a night to remember, as well as the night Harvey Kubernik came up and introduced himself to Lou and I.
I am so glad he did. I was almost past the age where one makes friends easily, and with Harvey thatz what happened, and my life (at least)and perhaps his, has been the better for knowing him.
His knowledge of our game makes him one of the rare birds left one can have an unedited conversation with. He knows that Russ Titleman played guitar on the Phil Spector, Paris Sisters cut, "I Love How You Love Me", that Mo Ostin called Jack Nitzsche in to arrange a Soupy Sales record date( R.I.P and thanks for the body of fun ). Also which wall, in which cafe, in Venice my favorite actor Laurence Harvey sat and scribed his name on the wall.
It is more than his knowledge - it is his love, and with his new book,
"Canyon of Dreams"
love has come back in spades and given us what surely must be, the Music Book of the Year.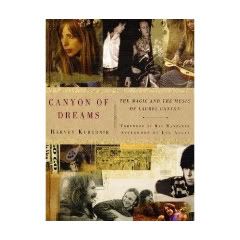 Plz get it and decide for yourself. This is our time, our John Adams, our Thomas Paine. The love has finally come together with the skill and the times portrayed. This book is a must.
In addition I have to thank Harvey for introducing me to Steven Van Zandt . For that I am forever grateful as a few years after we met at the late Mayflower Hotel overlooking NY's Central Park. Steven invited me to find my voice on his Underground Garage where I have been privileged to serve for nigh on five years.
Harvey has served the game for 40 years, with the power and glory of " Canyon of Dreams " the game looks as if it's finally serving Harvey.
BUY "CANYON OF DREAMS" BY CLICKING HERE
here are some photos, harvey was kind enough to allow us to share from his book:
Buffalo Springfield @ Hollywood Bowl-April 29, 1967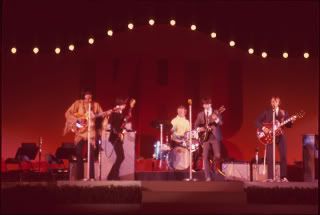 photo by: Henry Diltz
Donovan KHJ @ Hollywood Bowl-April 1966
photo by: Henry Diltz
Doors @ Hollywood Bowl-July 5, 1968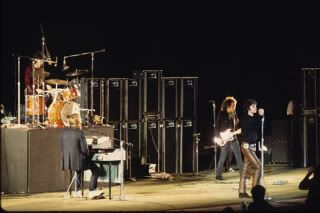 photo by: Henry Diltz
Sky Saxon (Seeds) @ Hollywood Bowl-April 29, 1967-1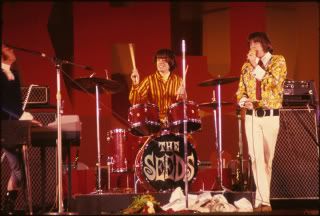 photo by: Henry Diltz
Michelle Phillips & Mama Cass (Mamas & Papas) @ KHJ Hollywood Bowl-April 2, 1966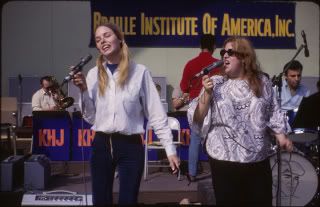 photo by: Henry Diltz
Lou Adler w- dog in Laurel Canyon-May 1967-Nurit Wilde
photo by: Nurit Wild
REVIEWS FOR "CANYON OF DREAMS: The Magic and the Music of Laurel Canyon appearing in September and October, include:"
Glass House Presents.com (October 2009). Review by George DeLoro
http://glasshouse\presents.com
"A must-have for fans of the L.A. music scene. From Sterling Publishing."
Friday Morning Quarterback. Review by Ken Sharp.
http://www.fmqb.com/article.asp?id=115421
Goldmine. Review and interview by Peter Lindblad
http://blog.goldminemag.com/forgottenboy/2009/10/07/Uncovered+A+History+Lesson+On+Laurel+Canyon.aspx
Los Angeles Weekly (September 23, 2009). Review by Randall Roberts.
http://blogs.laweekly.com/westcoastsound/off-the-record/canyon-dreams-book-kubernik-la/
Huffington Post. Review by Holly Cara Price. http://www.huffingtonpost.com/holly-cara-price/icanyon-of-dreams-the-mag_b_316865.html
Child of the Moon blog (October 16, 2009). Review by Love Luna.
http://iamthechildofthemoon.blogspot.com/2009/10/canyon-of-dreams.html
Canadian Christianity (October 2009). Review by John Cody (coupled with L.A. Nuggets box).
http://www.canadianchristianity.com/bc/bccn/1009/20looking.html
MusicAngle.com (October 22, 2009). Review by Michael Fremer.
http://www.musicangle.com/feat.php?id=171