the two events of last week as regards the ludicrous end of show biz have to be the roman polanski arrest in switzerland and the mackenzie phillips "consensual incest" with papa john phillips (revelations just in time to promote her book.)
she did OPRAH
she did everything and did her father in. geraldo rivera this past weekend showed clips of some of his earlier interviews with miss phillips; in one, she held a 3 year old kiddie and said the kiddie (hers) had straightened her up.
in the next clip she admitted she'd lied to get on television.
now we were not there but papa john was a heroin addict (and god knows what else) and my experience of heroin is that, heroin is sex itself and actual sex is not really necessary.
we were not there, and i know and papa john danced with many devils. however, given what books do not sell, was it worth it?
all the leaves are no longer brown.... they are shit....
***********************************************************************************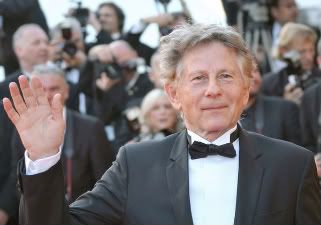 as for roman polanski...yes he had sex with a 13 year old girl (according to some published sources). this was at the time california was already undressed.
ok...he broke the law and skipped the US before sentencing, however the "13 year old girl" already had sex with her boyfriend that morning (and the girl's mother was the next best thing to a pimp and would have fucked anybody to get on the right side of the hills.)
CLICK HERE FOR LA TIMES ARTICLE
the LA times has it right and has it wrong. if a crime is a crime how come they didn't arrest ted kennedy before he passed? the lady in that dunking died, did she not?
anyway the swiss are throwing the US a polish bone, hoping to get some leniency on the UBS bank scams.....
and then there is the other side of the polanski story, and perhaps this is it....
CLICK HERE