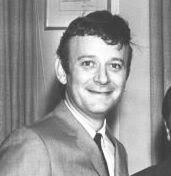 This weekend i will be doing a tribute to Bert Berns on my radio show. I thought it would be good to share one of the songs that I discovered on the new compilation "Sloopy Music 2 Presents the Songs of Bert Berns" as my Tweet Song of the Week.
This song is The Drifters doing "I Don't Want To Go On Without You" written by Bert Berns and Jerry Wexler in 1964.
One of the better Stereo Mixes that I've heard from the time.
Drifters-I Don't Want To Go On Without You by industryofhumanhappiness