and something from back in 65 when a couple of beatles tried to jam in austria.....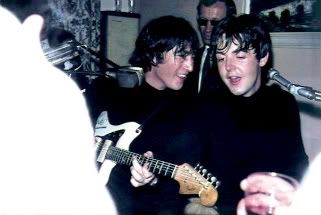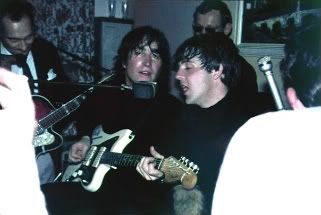 here's the story compliments of Harvey Kubernik:
"When the Fabs were in Austria filming "Help!"
John and Paul decided to sit in
with the band in their hotel one night.
They got thru two songs
before the bar manager asked them to get off stage
and threatened to fire the band
if they ever let them up again ;-)
AMAZING that there happened to be a camera present
during those ten minutes:
We take it for granted in this age of cellphones
that Anything and EVERYTHING can be preserved for posterity;
but not so in the least
in '65.....
in the Alps....."