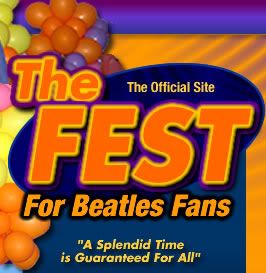 as i previously mentioned, i'll be speaking at beatle fest in secaucus, nj - march 26th-28th.
if you happen to be in the greater new york area and are interested in attending, sirius xm is doing a giveaway this week, giving away a few pairs of tickets for the festival on saturday, march 27th.
HOW TO ENTER:
-send an email to: rsvp@siriusxm.com;
-include "The Fest" in the subject line of your message or it will not be considered;
-include your full name, valid email and cell phone number.
click here
to read the official rules.
contest ends march 12th at 5 pm so get your e-mails in today.
click here
to read more about the beatle fest.
hope to see you there!